Feet massage and scat in jar - Dirty Socks, Enema & Ass Licking - Sex With ChocolateLover  (2019) [FullHD 1440x1080 / MPEG-4]
доп поле скриншотов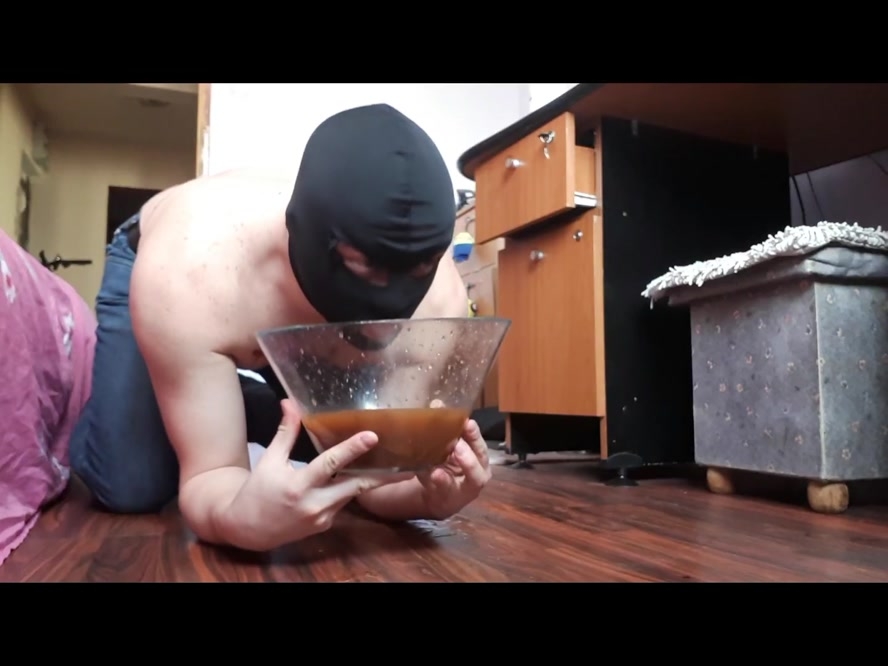 Cast:
ChocolateLover 
Name Video:
Feet massage and scat in jar - Dirty Socks, Enema & Ass Licking
Year Video:
2019
Feet massage and scat in jar
Today i feel to play with my slut and i call him for a foot fetish session. Because i know his fetishes and his addictions, i just paint with blue my nail toes. I put my feet on his face, in his mouth and order him to clean them and lick them good. At the end, i prepare him his meal and i shit a lot in a jar, to give him to eat it home slowly. He will become soon a full toilet, as i trained him ! Stay tuned for more dirty action!
Dirty Socks, Enema & Ass Licking
I arrived home from the gym. My personal slut was waiting patiently lying on the bed. I told him to be ready, because I have some dirty & sweated socks for him to smell and lick. After I had enough fun with the dirty socks, I took a red lipstick and wrote on his chest "dirty whore" for him to fully understand what he is. After that, I removed my sport shoe, opened it, put it on his mouth and nose for him to feel the smell and after taped it around his head so that this will be the only air he breaths. After a while, I took a transparent glass bowl and did an enema in it. I was so dirty !!! While I released my kaviar in the bowl, I felt like peeing too. And I was shitting and peeing in the same time ! My dirty toilet whore had to smell it while I was filling up the enema bag for another one. At the end you can see a ass close up, while my ass is worshiped and I spreaded my buttocks for a better view
Info File:
Time:
00:12:45
Quality:
FullHD
Format:
MPEG-4
Size File:
206 MB
Download Scat: Feet massage and scat in jar - Dirty Socks, Enema & Ass Licking - Sex With ChocolateLover  (2019) [FullHD 1440x1080 / MPEG-4]
Genres:
scatting domination, femdom scat, shitting, toilet slavery, defecation, scat swallow, shitting porn, poop smear, scat porn, ChocolateLover
Related Videos: