Sweet Shit For Lucky Husband - Sex With LoveRachelle2 (2017) [FullHD 1920x1080 / Windows Media]
доп поле скриншотов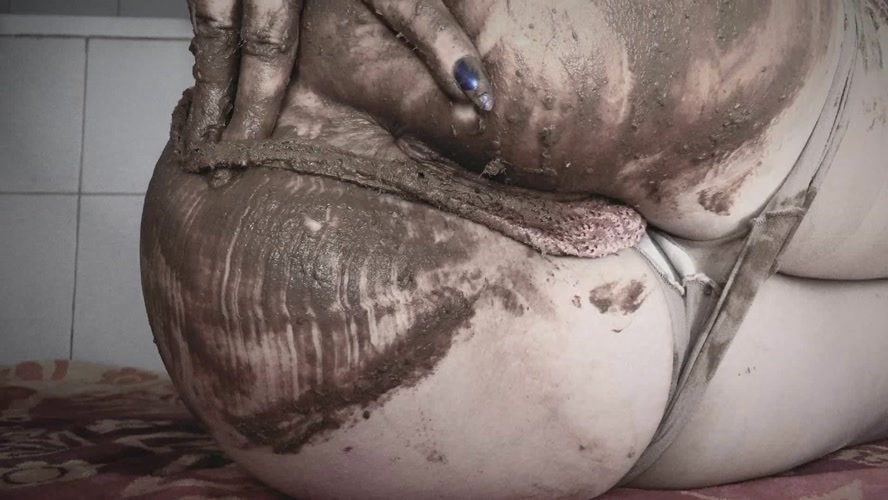 Cast:
LoveRachelle2
Name Video:
Sweet Shit For Lucky Husband
Year Video:
2017
Husband is stressed during an out-of-town work trip. I try to relax him over Skype/face time with a sexy video. I pleasure myself with g-spot dildo in pussy… and a butt plug inside me. As I have fun I remove the butt plug to reveal huge turd beneath the surface. I thought my hubby would get mad because he normally does when this happens.But this time he doesn't. Says he actually wants to taste the sweet log I plan to birth…
I wink my poop hole a couple of times and then hold a container to send poop in under my pucker as I continue to masturbate and shit. I fuck myself until I'm all creamy and have to poop! I give a close up of the load describing what I ate and pointing certain things out. Fuck, it makes me sooo horny to think he's gonna be playing with my shit! We do a cum countdown and then wring my soaked panties out over the load, while still leaving the panties wet enough for hubby to suck them clean. I can't wait for him to eat it later!
Info File:
Time:
00:06:09
Quality:
FullHD
Format:
Windows Media
Size File:
381 MB
Download Scat: Sweet Shit For Lucky Husband - Sex With LoveRachelle2 (2017) [FullHD 1920x1080 / Windows Media]
Genres:
Scat, Pissing, Enema, Vomit, Sex Toys, Shit

Related Videos: